From the Archives:
Mildred Cheng Hoi Yan
ARTIST FEATURE
Mildred Cheng Hoi Yan (@iridedolphin) is a multi-disciplinary designer and maker based in Hong Kong whose practice spans graphic design, art direction, and painting. Along with her creative partner Ron Wan Mildred runs @dtby_, a collective dedicated to creating IRL art and design community experiences in Hong Kong, where physical space can be hard to come by. Here we go through her archives to explore some of her favourite works.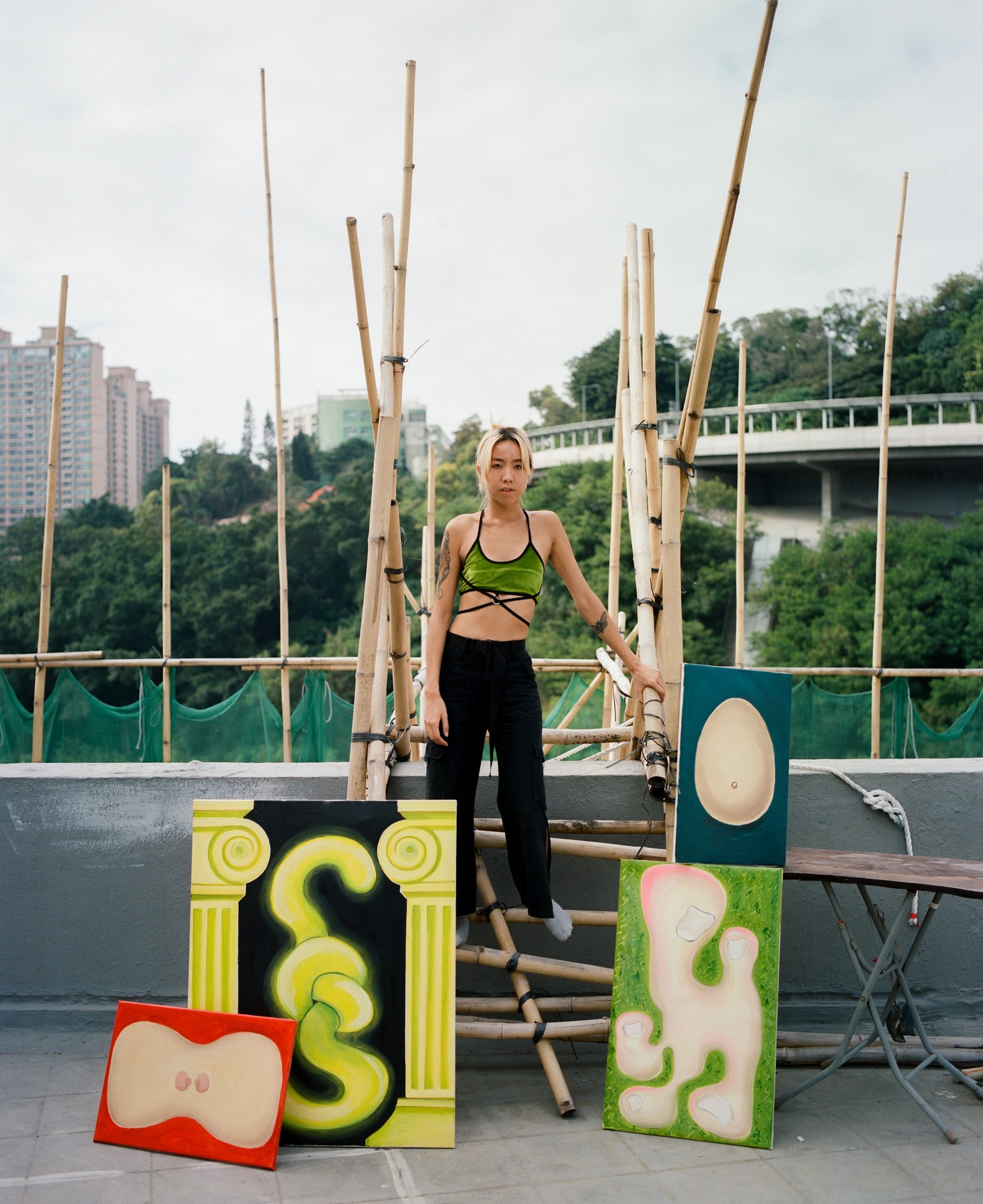 This series is a journal of body parts from my psychedelic trips as I'm always fascinated with them. In the work, I attempted to morph the body parts as if they have a body of their own.
This piece draws inspiration from a well-known Chinese poem, Pity the Peasants 憫農 by Li Shen 李紳 (Tang Dynasty). The poem is a right of passage for children growing up attending Chinese school. It teaches children to not waste rice, as behind each tiny grain, there's a farmer who worked hard for it, and to give thanks for the abundance of nourishment it provides to Chinese culture.
This was my first piece with a tufting gun. I'm a sensory and textural person so when I saw people using yarn to create imagery, I was excited to transform my paintings into the same fluffy material. Tufting requires a decent amount of space. Space is a luxury in Hong Kong. I can't tuft at home. I'm currently looking for a studio so I can make bigger things... Still waiting for some luck :)
I love food. My day job has always been related to food and I fantasise about playing with it all the time. As a kid, my mother didn't let me play with my food. Now that I've grown up and have the chance to use food as a medium, I try to express myself with it as much as possible.