5 Outfits 💦 :
SuKha
ARTIST PROFILE
The interdisciplinary creative sheds light on her personal sense of style, explaining how fashion can be performance art. "I know that even if nothing goes my way, at least I have control over what I'm wearing regardless of how I'm perceived." - SuKha
In this brand new Baesianz series 5 Outfits, we meet creatives from the diaspora celebrating a sense of self-expression through fashion and styling. First up, we chat to cross-media performance artist
SuKha
. Known for her experimental "hair"-styles centred around statement headscarves, Sukha's original sense of style is influenced by her multifaceted heritage. Born in Saudi Arabia, the fashion designer and recording artist grew up in Bangladesh before moving to Canada. SuKha's personal style is an amalgamation of these experiences: the glamour of Bollywood music videos folds into hip-hop and heavy metal references then dipped back into Arab and Bangladeshi culture.
Baesianz:
How would you describe your personal sense of style to a 5-year-old?
SuKha:
Imagine you are your favourite doll and you get to dress them up in any way you like.
Baesianz:
Talk us through your approach when putting together a new outfit?
SuKha:
It depends on the occasion because if I'm running to the corner store then just a bandana on my head with baggy pants and a jacket is fine, it's a look. But if I'm going to go see a friend or just a leisure trip to anywhere, I get more creative but I don't take longer than 20 minutes which includes my scarf style, eyeliner and shoes.
When I'm going to a special event, it has to be planned out at least a day ahead because everything has to be perfect. However, because fashion to me is performance art, it's all about how I feel the day of.
Baesianz:
Where is your favourite place to source garments?

SuKha:
I usually receive a lot of donations or hand-me-downs that I transform into something new. Hand me downs or gifts are the most special to me because they hold deeper meaning.


Baesianz:
How do you feel when you wear an amazing outfit?
SuKha
: I feel undefeated. I know that even if nothing goes my way, at least I have control over what I'm wearing regardless of how I'm perceived.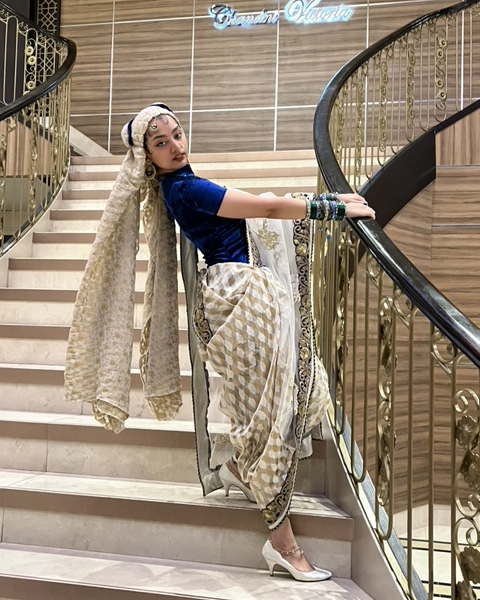 Words by Jyni Ong
Imagery by Sukha